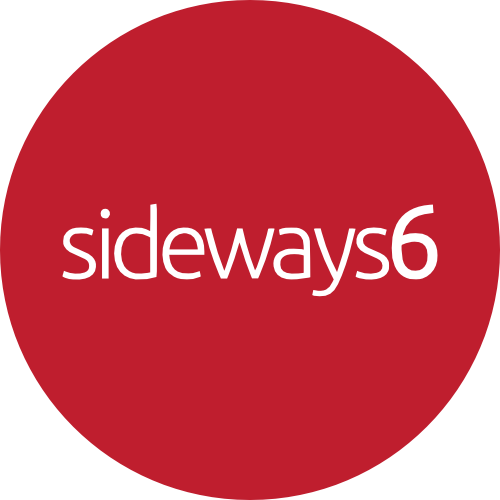 About Company
Sideways 6 exists to change the world for the better by bringing ideas to life. We believe that great ideas can come from anywhere and that giving employees a voice is the secret to business success.
We're solving a massive problem, companies need a way to give their employees a voice and find their best ideas. Given the position and trajectory we're on, this position is crucial for us as we scale. Join us for the ride 🚀
Over 4 million employees from the likes of Sainsbury's, British Airways and Nestlé trust the Sideways 6 approach and we're on a mission give 50 million people a voice. In 2021, Sideways 6 was named one of the Top 100 Mission-Led Organisations to Work For   thanks to our people.
We're really proud of our 5-star reviews on Glassdoor and it's a testament to the way we treat our employees. They are given lots of responsibility, lots of room to grow and develop and the chance to be part of something pretty special. The 'Idea Beer' probably helps too…
There are 35 of us at Sdeways 6 family. We have a head office in London and a remote team flexibly staying in Europe within 0/+3 GMT time zone
Sideways 6 Tech Stack
React apps written with Typescript, we use Redux with sagas and MobX in different projects
Fully cloud-native distributed system written on .NET 5
Storages: Azure SQL Database, MongoDB via Mongo Atlas, Azure Blob storages
Azure Stack (Azure Kubernetes Cluster, App Services, Functions, Queues, App Insights) – a lot of Azure
We strive for high unit test coverage both on the Backend and Frontend
Fully automated CI/CD pipelines via Azure DevOps